Durable and Classy Timber Flooring Sydney Provider
Timber flooring is the best option if you are looking for easy to clean, sophisticated, and durable flooring. Timber is one of the best materials for flooring due to its anti-allergic features that prevent health hazards for your family. Selecting the right material for the flooring of your living space is quite a crucial task. Every flooring material like carpet, hardwood, bamboo flooring and laminate flooring has its own set of positive and negative. If you are looking for the best material for your home, you may consider the wide range of timber flooring options available at the Power Floors timber flooring Sydney. We are one of the most reliable and trusted company for high-quality timber flooring supplier for builders as well as homeowners. We supply hardwood flooring, bamboo flooring and laminate flooring with wide colour range and thickness to suit your tast and budgets.
Bamboo Flooring Sydney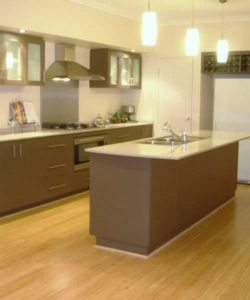 Bamboo flooring is known as "eco-friendly", and the "premier" flooring alternative to hardwood flooring. Bamboo flooring is a sustainable product yet elegant and affordable that makes it one of the most sought after flooring materials for both new home construction and home renovation. Bamboo is a grass cultivated in tropical weather, and it can be harvested every 3 to 5 years. Bamboo is then manufactured with advanced technology flatten and produced into tiles with tongue & groove, allowing for this unique material to be installed in the same fashions as the traditional hardwood flooring material.
Bamboo flooring also has the other advantage over hardwood flooring. The cost is probably one of the major advantages of bamboo flooring, as it is only a fraction of the cost of hardwood flooring, and yet looking as good as hardwood with the advantage of better moisture and water resistance. High environmentally sound composition, affordable pricing and the elegant look, bamboo flooring has become the preferred flooring solution in the market for new homes and renovation.
Laminate Flooring Sydney
If you are looking for value for money, the laminate flooring Sydney suppliers like Power Floors can be the real saviour for you. We offer the best alternative for hardwood floors. The laminated floors are innovative, cost-effective, and an attractive solid timber alternative. It is available in a range of grains and colours. The laminate flooring Sydney is stain-resistant than the engineered or hardwood timber flooring.
It is durable, light, scratch-resistant, and easy to install. We offer versatile laminate flooring Sydney in a wide range of texture, colour, thickness, plank sizes, and accessories. Power Floors is your one-stop-shop for laminate floors. From 8mm to 12mm laminate floorboards to premium long laminate planks, we offer it all.
With years of experience, you can rest assured that Power Floors experts use the finest products and offer you a wide range choice in terms of colours, finishes, and timber flooring Sydney. Contact us today for any commercial and domestic timber and laminate flooring Sydney installations and renovation needs.